Firefox Browsing Activities Tracker
Firefox is the third most common used browser for people's webpage visiting. Surveilstar enables a record on Firefox browsing activity details, preserving malicious on-line behaviors from harming the company pc or even the whole company.
Learn more...
Firefox Browsing Activities Monitoring
In corporate security cases, websites browsing activity on company supplied computers is one of the major access for ulterior staffers to leak commercial secrets and intellectual property. In order to stop the data leakage and steer the immeasurable financial losses to minimum, most supervisors start to use web-hosted systems for monitoring employee purposes. Considering the wide usages of Firefox, Surveilstar, one of the most welcomed monitoring tool, comes to public eyes by providing a complete firefox browsing activities spying solution. With it, an employer can totally rest his/her heart on any suspicious visit of websites by employees.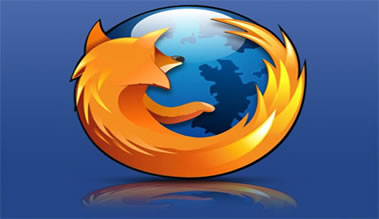 Features
Resources
Topics
What can Surveilstar do for monitoring Firefox activities?
1. Record every visited webpage using Firefox, details including Time, Computer, Group, User, Title, URL will be shown on console.
2. Auto-generated web statistics, also displayed as a bar chart. You will be able to know the average time a user stays on a particular site.
3. Set policy to block websites you do not want users to login with Firefox. There are basic policy setting and advanced policy setting in main.
4. Directly block the use of Firefox. If you are unhappy to use Firefox on your staffs' pcs, whatever your reason is, you could block Firefox or any webpage browsing via Firefox, you can set application policy to realize this.
How to use Surveilstar?
1. Follow On-line User Guide or download the latest User Guide Book of Surveilstar to correctly install Surveilstar on your computer. Please note in the first place before starting the installation program, the relevant sql server needs to be well deployed in case of unsuccessful connection.
Try Surveilstar 30 days trial for 5 computers' Firefox monitoring now.
2. Enter console on the monitoring pc.
You can view and track firefox browsing history on "Event Log".
You can view browsing websites statistics on Firefox via "Statistics".
You can set policy to limit some particular webpages visiting on Firefox via "Basic Policy" and "Advance Policy".
Also, you can set "Application Policy" to directly block any use of Firefox.
Can all versions of Firefox be monitored?
Considering the update frequency of most web browsers, the newest version of Firefox support has to be tested in time. If you are uncertain whether you can use Surveilstar for your Firefox version, you may ask help from support@surveilstar.com to get the latest Surveilstar test result of web browsers. It will tell you if your Firefox version can be supported and its browsing activities can be tracked or not.
Is Firefox the only browser I can monitor with Surveilstar?
Surveilstar supports most mainstream web browsers, providing a total control of what web pages employees have seen on corporate computers.