SurveilStar -- Web Monitoring & Website Filtering
SurveilStar computer/Internet monitoring software keeps you informed of all Internet activities your employees conduct. And more importantly, SurveilStar puts you in control. You can easily monitor and filter Internet use on your network by blocking entire categories of websites and white-listing some necessary websites.
Features
Resources
Topics
Websites monitoring and blocking
Google, Yahoo, MySpace, Facebook, YouTube … Whatever website they visit, SurveilStar keep a detailed record of who, when, what, how long and how often they browse the Internet. If you deem some websites are inappropriate for your employees, you can block them from accessing to these websites.
Internet abuse and email abuse can cost companies big money. Many large firms have suffered public embarrassment, legal bills, compensation claims and clear-up costs when employees seek out inappropriate material online, send e-mail to people they shouldn't, accidentally circulate confidential information outside a business or spread a computer virus.
From e-mail monitoring and Website blocking to phone tapping and GPS tracking, employers increasingly combine technology with policy to manage productivity and minimize litigation, security, and other risks.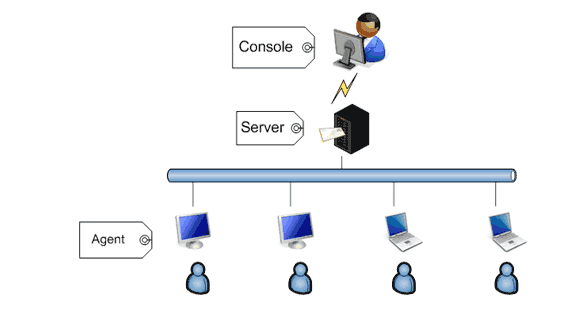 SurveilStar gives you total control over employee Internet usage. This gives you the power to increase employee productivity by eliminating frivolous web surfing, and where appropriate, enforce your Acceptable Use Policy.
SurveilStar's unmatched Internet blocking capabilities give you total control over Internet use no matter where it happens - in the office next door, or on a laptop halfway around the world. Our easy-to-use proprietary filtering system allows you to totally control your employees' Internet access.
Internet Filtering/blocking websites based on category
SurveilStar allows you to block entire categories of websites (such as pornography, gambling sites, time-wasting sites) so that you can control employee web surfing activity to keep them focused where they should be.
Advanced Content Filtering
SurveilStar's advanced content filtering also allows you to block websites on-the-fly. SurveilStar's content filtering module perpetually scans web pages, in real-time, for blocked words and terms that you set. Whenever a blocked word is encountered, the webpage is instantly shut down before the user can view the restricted content. This provides an essential second-dimension of protection for your business beyond simply blocking known offensive websites.
Allowing a White list of websites
SurveilStar also allows you to create a "White List" of acceptable websites, for those businesses seeking the highest level of security protection and the certainty that all employee Internet use is for the efficient completion of business tasks. Only "White List" sites are then allowed onto employees computers - both those on the network and those off of it, like laptops, or desktops used by home-based employees.
How do employers control over email abuse and Internet abuse
Employers are primarily concerned about inappropriate Web surfing, with 66% monitoring Internet connections. Fully 65% of companies use software to block connections to inappropriate Websites.
Companies can now take advantages of computer and Internet surveillance software to monitor and control employees' email and online activities. Following are some common measures taken by employers:
Tracking content, keystrokes, and time spent at the keyboard
Storing and review computer files
Monitoring the blogs to see what is being written about the company
Monitoring social networking sites
Monitoring and filtering e-mails and email attachments