Windows 8 Computer Monitoring Software
With Surveilstar monitoring software, you can have total control of Windows 8 computers and get rid of data loss problems to some degree.
Learn more...
Protect and Monitor Windows 8 Computers
It is Microsoft's routine to introduce new security features of each Windows operating system to audiences before it finally launches. Well, Windows 8 is no different on that. But it is also different because it can be considered to be the most secure Windows OS version of all which has not only taken wonderful new measures to build high security wall, but also significantly improved its security posture. So, no wonder why so many people place high expectations on Windows 8 in order to better guard their personal and business information in computers. But is that true that Windows 8 is undefeated? For data safety and away from identity theft purposes, do we still need a Windows 8 monitoring software together to protect computers' data?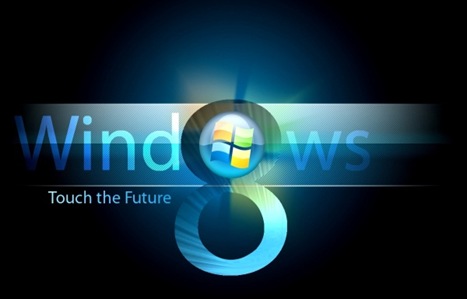 Features
Resources
Topics
Security Improvements of Windows 8
According to non-official conclusions, the security improvements of Windows 8 are nothing more than the following (for reference only)-
1. UEFI Secure Boot support
2. SmartScreen filter
3. Integrated anti-malware/Windows Defender
4. Picture Password
4. Windows Reader
5. ASLR and exploit mitigations
6. Bitlocker and Bitlocker To Go
7. Encrypting File System
8. Domain membership and Group Policy Objects
9. Applocker
10. DirectAccess
11. Windows To Go
Is the improvements helping computer security?
Not really. Though the security features to some extent help secure files, but it is not a 360 degree protection for computers as we have learnt the lesson from Windows 7. So, counting on an undefeated operating system sounds not that realizable. It is better to take changes on your own to guard your computers and avoid getting stuck in information leakage mess. For such cases, a computer monitoring can surely help you out.
Is it necessary to monitor Windows 8 computers?
Sure. Only in this way can someone take over control on what really happens on his/her own computer or their family members' computers. Protect everyone away from the cyber cheats, identity theft, financial losses.
Try Surveilstar 30 days trial for 5 computers' monitoring now.
How to use Surveilstar to monitor Windows 8 computers?
Step 1- Correctly install an agent in the computer you want the data being carefully watched.
Step 2- Set a console on a computer your frequently use.
Step 3- Also, set a server to store data. Server can be installed in the same computer as the console. You can also set one separately.
Step 4- View the computer movements via console to know every movement of the monitored computer.