Protect Business with SurveilStar Monitoring Software
SurveilStar is an invisible piece of software that gives you secret access to computers remotely over the network. By being able to monitor and take control of the computers without the thief's knowledge, a whole world of possibilities beyond just recovering the computer opens up to IT managers.
Features
Resources
Topics
SurveilStar monitoring software gives you multiple levels of protection. Whatever you can monitor, you can control it. You can control certain computer's access to websites, filter outgoing files via IM, block email attachment, disable removable device drive, cancel unauthorized file sharing, prevent changing system configurations, and many more. You can even lock the target computer if potential sabotage is out there.
SurveilStar secures your business to big success
Protect intellectual property and business secrets
Prevent and stop sabotage and data theft
Prevent Internet/email abuse
Reduce workplace slackers
Improve efficiency and productivity
Based on different situations, SurveilStar can apply different strategies to different users or computers. It can allow the activity, ignore the activity, take no action, or block the activity.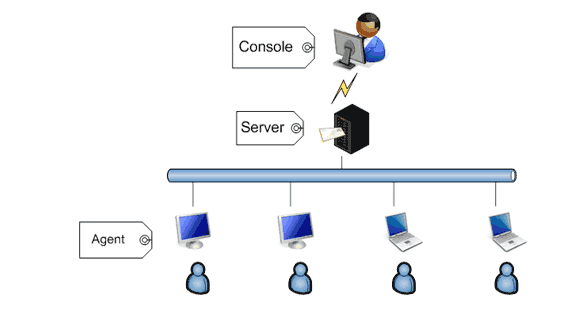 And you don't have to review every record all day long. You can tell SurveilStar to alert you whenever a specified activity was taken or a bottom line was triggered. And all the control and block policies will be carried out automatically by SurveilStar. You just sit back, and have a cup of coffee.
With so much important information being stored on computers today, recovering the laptop is only one part of the process. For most people, retrieving irreplaceable things like personal files and photos and stopping a thief from viewing private information is even more important. That's where SurveilStar comes in.
SurveilStar actually records everything that employees do. From every email they send or receive to the IM conversation they engage in, the websites they visit, and the real-time screenshot, everything will be captured. Because this information is so revealing, it can be used to appraise employees and significantly increase workplace productivity.