Junk mails filtering software
SurveilStar employee monitor is not only a useful software for monitoring employee, but also an outstanding multifunctional tool in many other fields such filtering junk mails.
Filtering junk mails with SurveilStar employee monitor
SurveilStar employee monitor is not only a useful software for monitoring employee, but also a multifunctional tool used in many other fields, such as filtering junk mails. Of course, it not like those typical& professional spam filtering software which act as great as a complete spam filter. SurveilStar employee monitor works by taking measures to block e-mails incoming and providing accesses to filter junk mails for employers. Realizing the function of monitoring and banning junk mails on employees' computers.
Take a tour on experiencing a junk mails filtering function on an employee monitor? Try now!!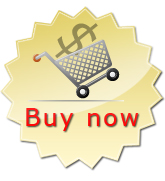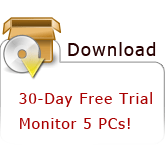 Features
Resources
Topics
Junk mails, also known as spam or nasty mails, usually appear in our e-mail account and show uncomfortable contents such as violence, products ads, even sex. For most of us, we are tired of deleting incoming mails one by one which also turns out that we have deleted some important ones by mistake. We are eager to explore ways in improving the situation and make our cyberspace a better place.
Many people mentioned above choose professional spam filtering software while someone does not for such kind of software is expensive, rarely ordinary people could afford it. But a lot of people would be happy to pay for a wonderful software, happening owning a function for filtering junk mails.
Old ways in filtering junk mails
Never respond which would only encourage junk mails.
Set your e-mail account settings by yourself by choosing which is needed, which is not.
Do not leave you e-mail address in some junk websites.
Send your complaints or a request to the e-mail service provider.
Keep a secondary e-mail account.
Modern ways in filtering junk mails
Professional junk mails filtering software
Professional software is installed on computers, Internet mail servers, or private network servers, more useful than filtering plug-ins. Anyway, most plug-ins could only stop junk mails to some degree, not helpful to prevent viruses& Trojans from spreading.
Cons
Expensive.
Computer monitor
Unlike spam filter at all, computer monitor is carried out for an optional choice for filtering junk mails. The working theory- it monitors every movement on the monitored computers including mails' incoming, then remotely controls mail accesses by limiting their connections, intelligently recording marked spammers.
Cons:
Errors may occur.
Anti-virus software
Anti-Virus software is used for prevent computers being infected by computer worm, Trojan, etc. Nowadays, many now generates much more performances, like junk mails filtering.
Cons
May not filter completely.
SurveilStar employee monitor used for filtering junk mails
Record incoming and outgoing e-mails
Record outgoing e-mails
Record spammers
Record providers, agents.
Limit connections following the record
Filtering done
Unlike those traditional spam filter which sorts incoming mail for identifying and pulling junk mails out, also known as spam.
SurveilStar employee monitor is mainly a kind of software installed for monitoring employee and keep business security. It automatically records mails on monitored computers and provides employers to delete or keep as they like.