How to avoid the access to facebook and other social networking sites?
The popularity of facebook at the same time affect employees' working productivity, how to prevent facebook together with other social networks with flexible, humane policy during working time?
Learn more...
Surveilstar Facebook Blocking Software
Facebook is one of the most popular networking services around the world and alone has gained over 1 billion active users since its first launch in 2004. The astonishing success indicates that how desirable people are to nurture their social relationships, not just accessing and adding a list of profiles. Honestly speaking, it is not a shocking number to most people because facebook has its own charm and interest to keep users. They are also claimed to have one of the best user-friendly UI design. Well, its popularity can cover the truth that it really affects many staff members' working productivity. That's why many employees are making efforts to block facebook and other social networking sites.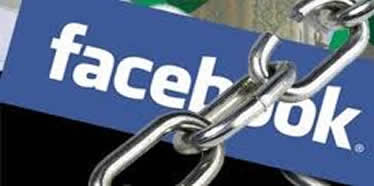 Features
Resources
Topics
Thanks to technology, our lives have truly changed and the way people communicate is different too. Unlike the old days, we are now developing a fresh new way in expanding our relationships. We use facebook, twitter, stumbleupon to follow people, share finds and interests with each other, comment wonderful pictures friends post... Well, technology gives us so many methods to connect with people we know in reality but also with strangers who share similar interests or something else with us.
To many people, facebook profile is as confidential as the credit card number. Because every connection within their network reflects a family tie or friendship they own. People placing high expectations on on-line security should note this and accept friend request carefully. Well, this tip also reminds us how close facebook and social networking service are to our lives. Social networks indeed play an extremely important role in our relationships. But if role switched, if such popularity is brought to the workplace, most employers are probably not happy to see staffs view facebook updates during working hours. Because it makes no sense for allowing non-work related websites browsing.
So, here shows how to block facebook even other social networking sites to improve work productivity and reduce workload for other hard-working employees.
How To Block Facebook?
There are many ways to do so and you can easily get a dozen answers using Google. Here will list some for you to have a reference and know better about block websites.
Method 1. Download and install Websites Blocking Extensions for your web browsers.
Method 2. Try block facebook via ports, gateway, server...
Method 3. Use websites block software like Surveilstar to stop access to facebook.
Method 4. Well, Google, e-how, wiki-how... will tell you more.
How To Use Surveilstar Software To Block Facebook?
Step 1- Login Surveilstar console.
Step 2- Set "Website Policy" on "Basic Policy" of the menu.
Step 3- Set policy on the "Properties" window.
Step 4- Add "*facebook*" on the website blank.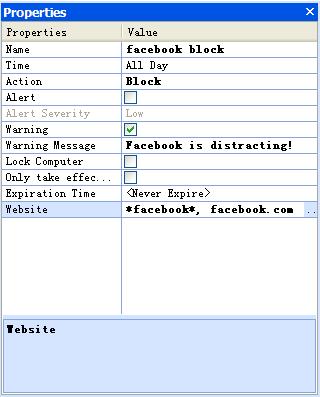 Thus, every webpage with keyword facebook will be blocked.
Try Surveilstar to block facebook and other networking sites now!