Guard Your PCs With Computer Monitoring Software
Nothing in this real life is going to give a person 100% sense of security, neither will the cyber world. Many people even claimed that they were always haunted by the feeling that someone might steal information from their personal computers.
Learn more...
Build a Secure Environment for Computers
No wonder why someone has little trust on people they met on-line considering the widespread frauds brought by computer data leakage of the cyber space. Though, various kinds of security measures are taken to protect confidential information stored on people's computers. There is always a way for criminals to encrypt them- pretending to be your friends with on-line chatting, cheating you with high-return investments, calling you for some so-called help. Thus, there has been a growing movements for computer information risks and i would be everyone's top priority to guard your pcs. Try Surveilstar for a more secure, reliable condition of computers and monitoring computers in real-time.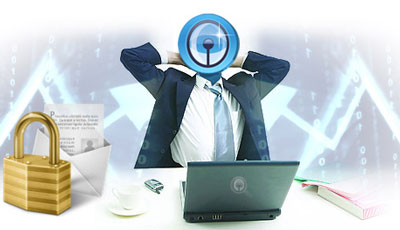 Features
Resources
Topics
How to use Surveilstar computer monitoring software to track things happened on a pc?
Follow the steps to deploy Surveilstar and make sure that the agents are correctly connected to the server.
Also, please make sure that all pcs are in the same LAN. If the agents are successfully installed and connected to the console/server pc, Surveilstar will automatically scan agent pcs in the LAN and the left bar of Surveilstar console will show them with blue (enterprise version) or green (home version) icons.
Try Surveilstar 30 days trial for 5 computers' monitoring now.
Outstanding Points of Surveilstar
1. Stealth Mode and Remote Installations of Agents- Surveilstar software runs in stealth mode. The monitored side will not know its running and there will be no new icons or suspicious marks placed on their computers. When you need remotely install agents on employees' or kids' pcs (so that they will not know that you have accessed their computers), the enterprise edition of Surveilstar would be a better choice. Because the pro. version does not support remotely installation and you need to go to their computers to install agents.
2. Circumvent Anti-virus Software- Some versions of some anti-virus software like Norton 360 (version no. 6.1.2.10) may warn you when installing Surveilstar. (Most mainstream anti-virus software will not report Surveilstar components according to Surveilstar engineers' newest test results of June. More details, please feel free to contact support@surveilstar.com) But it is OK to close the software while running Surveilstar installation programs. It will do no harm to your computers because Surveilstar is 100% clean, green, no spyware included. Anyway, if you are still worried about other Internet attacks, you can just simply close all running programs before closing anti-virus software. Once installing Surveilstar with no Norton on, typically, it will skip Surveilstar components the next time the anti-virus software runs.
Please note- Run a virus check after installing Surveilstar. If you are unlucky enough and Surveilstar has been detected, you do not have to worry too. Just make the components on your exceptional list. Anyway, most parental control software or monitoring software of the current market will more or less unable to support some anti-virus software. In such case, it is considerable to have an exceptional list (white list) add.
3. Almost Everything - Surveilstar can perfectly support monitoring of IM/chats, websites visited, emails sent & received, application/documents usages, traffic details... almost everything you may want to monitor with others' computers. It also helps to block/alert the use of unwanted program or the access of undesirable websites.