How to avoid inappropriate content for kids' on-line browsing?
The cyber world is helpful in providing us various of resources but it is also fickle. Endless adults, gambling contents spread which rises risks on children's on-line safety. Here shows how to use Surveilstar to prevent inappropriate web information.
Learn more...
Surveilstar Parental Control Software
Block Unwanted Web Content For Protecting Your Kids' On-line Safety
Like it or not, kids nowadays seem more clever than most adults used to be. Many of them are capable of mastering a computers use and begin their on-line tour in minutes. When a computer is within a child's reach, it would be no surprise to know that he/she is using it for browsing websites, playing on-line games, watching videos, downloading music, or even shopping. But is it really right to let kids wander around the fickle, dangerous cyber world? Of course not! Though it is easy to imagine that most kids would feel pissed off by knowing their parents are monitoring their computers and filtering inappropriate web content, insisting on good is a still cool thing.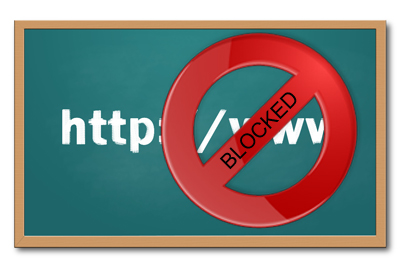 Features
Resources
Topics
Well, for most worried parents, there may be more they want to do with their kids' computers, not just filtering unwanted webpages to ensure inappropriate content's access to children's computers. They may also looking for a solution in the meantime to protect data from cyber criminals/identity theft/computer thieves, ensuring that no one is unable to steal their documents, passwords and other confidential information.
This is understandable and can be realized by using the modern technology of today. Like by using Surveilstar, you can enjoy the following benefits
1. Filter websites content with web address, keywords.
2. Block particular websites.
3. Alert/Warn/Lock computer when having inappropriate browsing.
4. Limit web traffic.
5. Keep an eye on kids' IM chats.
6. Many more...
Why Surveilstar?
Surveilstar is an excellent tool which is easy to deploy and handle. It makes it possible for you to view every detail of the browsing activities of your kids, enables you to filter suspicious websites to protect your kids' on-line safety. Also, it supports auto-generated web/traffic statistics. You will be able to judge your kids' on-line behaviors, like and dislikes. You will know which websites your kids are most likely to visit when he/she is free, is the website used for studying or something else? You can also find out what they want according to the statistics and prepare them a better future plan.
How to use Surveilstar to block improper web content?
Step 1. Download the latest version of Surveilstar and follow the Surveilstar User Guide here to deploy it in computers.
Step 2. Enter the console on the monitoring computer with default name "admin" and set password null to login.
Step 3. Click "Basic Policy" under main menu and new "Website" policy.
Step 4. Set the policy as below or you can set according to your need.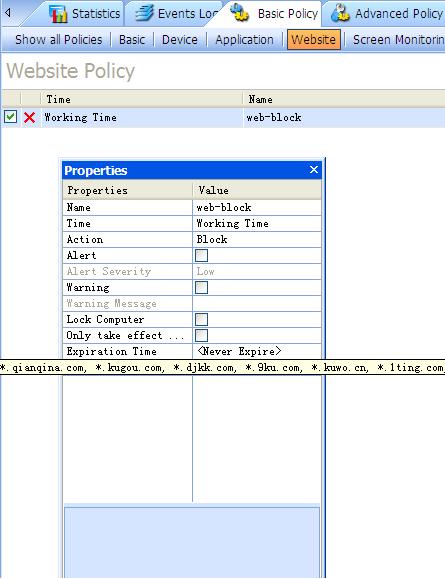 Try Surveilstar to Protect your Kids' On-line Safety now!