SurveilStar Employee Monitor- Working Theory
Understanding how SurveilStar employee monitor works provides people with a wider access to master the tool for better monitoring employee. Here explains its working theory.
Features
Resources
Topics
Review the IT Structure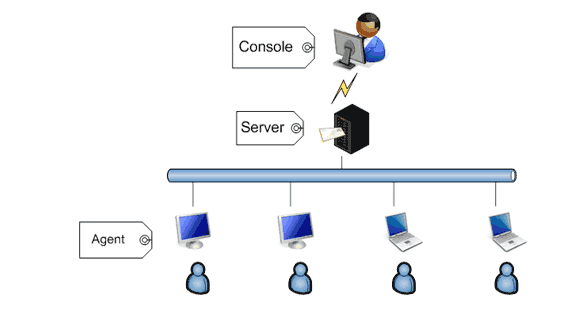 Working Theory
Sever, agent, console, these three parts consist the workbench of SurveilStar employee monitor.
The SurveilStar monitoring system requires a SQL data server for storing and feeding the gathered data. For that reason, a SQL Server application must be installed before anything else or you can simply choose the default installation settings of SurveilStar employee monitor. Meanwhile, you have to make sure the SQL server is running while installing the three main parts or running the system.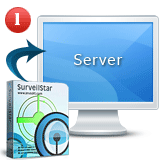 1. The server of SurveilStar employee monitor should be installed in the same computer with the SQL Server application. It is used for gathering data in the monitored computers invisibly.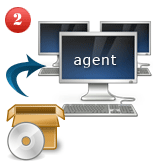 2. The agent of SurveilStar employee monitor should be deployed to computers required to be monitored which can be installed in two mode- silence mode, stealth mode. Read more...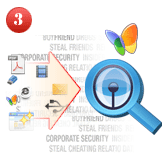 3. The console of SurveilStar employee monitor can be installed at the same time of SurveilStar server for the default settings allow so. Select SurveilStar Console when prompted to select components, and then proceed. It is typically used for reviewing and recording all activities on the monitored computer, giving employers a detailed report of the employees operations on the company equipment.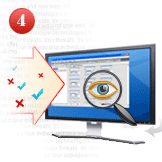 4. Watch over the monitored computer through the console (monitoring computer) remotely control its mails incoming, blocking trash websites connections, even sending messages to warn employees not to do non-work related things during office hours.
You may be wondering...
You may be wondering whether SurveilStar employee monitor has an easy way to block websites by category? Which means, if the software has predefined the categories of websites and applications while recording activities? You may be wondering why some of the file folders are invisible? Do not worry, click here to Read more...