Custom Assets Management
SurveilStar Custom Assets management provides IT manager a better way to administer company assets of specific client computers which cannot be automatically monitored. It's much humanized.
Custom assets
After defining new asset classes or adding new properties, click menu Assets > Custom, then you can add properties or delete to better manage specified assets.
There are three buttons on the upper right corner of custom asset display area.

: Query button. Specify search conditions including name, range, conditions and result lists as the picture below.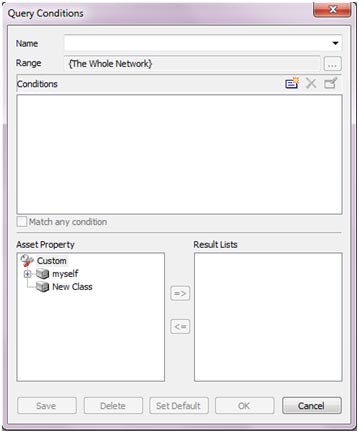 : Add button. Click this button to add properties to custom assets.

: Delete button. Delete properties of certain custom assets.
Please note that:
This section is just the same as hardware asset that was previously discussed. Please check Hardware and Hardware Changes for more information.