Re-logon SurveilStar Console & Change Password
IT managers can log on SurveilStar to view information and records of monitored computers as well as create policies to control their PCs and online activities. And they can log down quickly or re-logon and change password through the console.
Re-Logon
When you need to reconnect to the server or connect to another server, or need to logon console as another account, click Tools > Re-logon to launch SurveilStar console logon dialog. The logon dialog will be shown as below.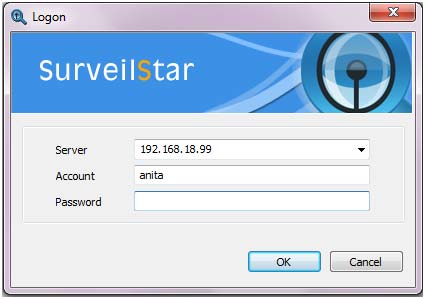 Enter password of the account and click OK to logon again.
Change Password
Click Tools > Change Password and enter your personal password. The default password of "admin" and "audit" are null.
After valid verification you change your password successfully as the picture below.