Ports Categories Management
According to different requirements, IT manager or supervisor can pre-define different categories of different ports.
Click menu Categories > Ports, then you will see a window as the picture below. There are seven default categories: All, ICMP, TCP, UDP, Email, Web and Network share.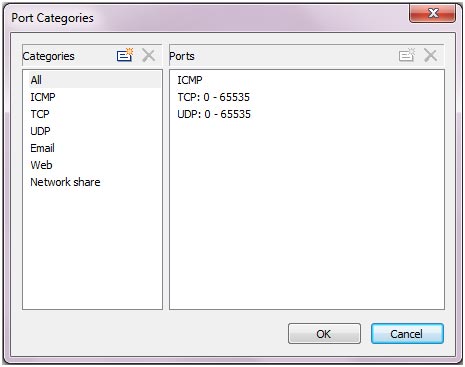 You are only allowed to modify and manage the port range of Email, Web and Network share categories but not to the others.
In addition to the system defined Port categories, administrators can add and manage additional Port categories and enter a port range.

: Add
Click this icon to add an additional Port category and enter a name to it.

: Delete
Click this icon to delete Port categories you added.